FROM STONEVILLE® TO UZBEKISTAN: THE ORIGINS OF INTERNATIONAL COTTON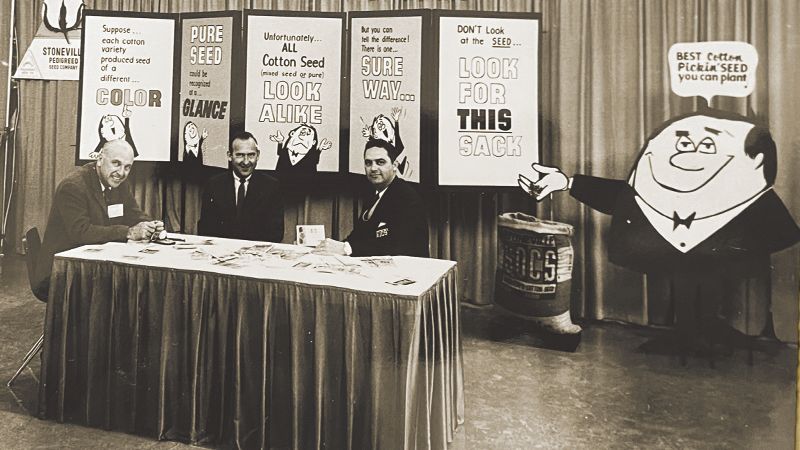 When Fran Thurmond was growing up, she knew Stoneville, Mississippi was a small town. But she knew that the cottonseed company her grandfather George B. Walker had started that capitalized on the Stoneville name was anything but small. "I remember when they first started selling the seed it said Stoneville USA, not just Stoneville, Mississippi," Thurmond said. "He was known all over the world."
This global attention has come because of an unmatched commitment and reputation for seed quality and service.
It all started in 1922 when Walker and his partners started Stoneville Pedigree Seed Company® as a seed supplier for farmers in the Mississippi Delta region. Walker had been superintendent of the Delta Branch Experimental Station at Stoneville, where early scientific breeding work in the area began. The mission of the new organization: Identify and multiply high-performance seed varieties; practice practical and scientific breeding in the production of new and better varieties; and to sell good seeds in quantity and at fair prices.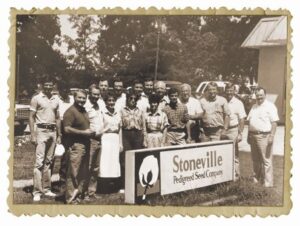 Over the years, Stoneville has strived to be a leader in the cotton industry and agriculture. This has included the introduction of the world's first biotech cottonseed, the acquisition of key cotton germplasm, and the overall creation of stronger, better, high-yielding cotton varieties. And although the company has changed hands several times since Walker founded it – owned by Calgene, Emergent Genetics, Monsanto, Bayer CropScience and now BASF – much of Stoneville's success can be attributed to its historic beginnings. .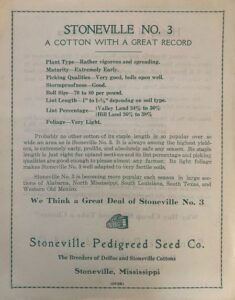 Thurmond said his father viewed the businesses as a family affair steeped in tradition and relationships, combined with an eye for evolution and scientific progress. "My father got a doctorate. in genetics and planned to do plant breeding, but ended up focusing more on the cottonseed trade and the international reach of the business," Thurmond said. The international reach has continued with the family for generations.
Thurmond's brother, George Walker, was approached by the State Department several years ago to visit Uzbekistan, a country in Central Asia, and help people there start cotton in the country. After George's death, Thurmond said his son Martin took over the reins both in Uzbekistan and on the family farm.
"My brother George worked in the irrigation fields when he was a kid, so he really knew and understood the land and took up farming," Thurmond said. "His youngest son, Martin, now farms the land, which is still owned by the family today."