7 Most Unique Courses Offered in Spring 2023 | Campus Events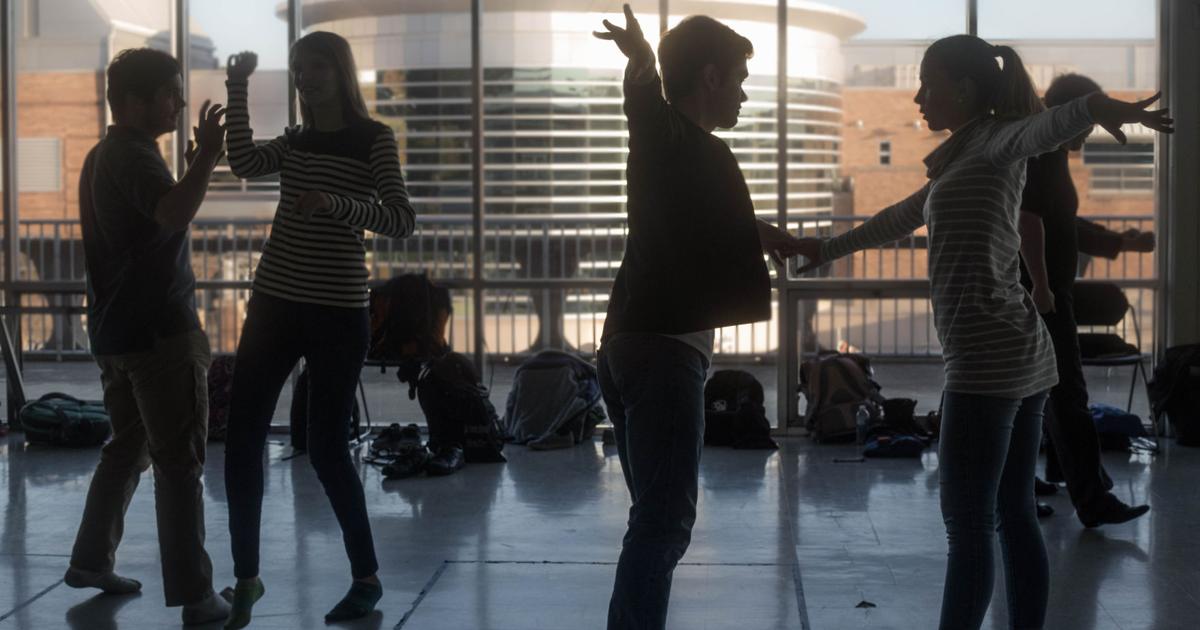 Course registration is fast approaching, and it's important to make sure you're on the right track to graduating. However, it's hard not to get lost in the endless pages of course descriptions in the course catalog.
Here are some of the coolest and wackiest courses UT has to offer. Some of them might make you want to "accidentally" step on the seal just to have a few more semesters to try them out.
Chocolate: Bean to Bar: Entomology and Plant Pathology (EPP) 123
In this course, students will learn how one of the world's most popular foods goes from a nut that grows on a tree to what we put on our ice cream in the dining room.
In EPP 123, students will explore "the global impacts on various cultures, both historically and currently" of chocolate. Also included are "what 'real' chocolate actually tastes like." Discover the science, history and impacts of this universally loved treat.
Food analysis: (FDSC) 415
It has not yet been confirmed or denied that this course takes place during lunch time or if snacks are included in the tuition. One can only hope that food analysis is synonymous with taste testing.
According to the course description, FDSC 415 will study "the principles, methods, and techniques of qualitative and quantitative analyzes of the physical, chemical, and biological composition and properties of foods and food ingredients." We must never give up hope for Gordon Ramsey as guest speaker.
Social Dance: Physical Education (PYED) 235
"Popular ballroom dance forms such as swing (shag), foxtrot, cha-cha, tango and rumba."
This class should be an easy A for those of you who don't mind spending a few nights on the Strip and the many popular spots just beyond campus that never seem to stop dancing. So let's bring swing and tango back to Literboard and Uptown.
The obscurity of PYED options seems to grow every year. If dancing isn't your cup of tea, there's always badminton (PYED 202), or if you're up to it, try intermediate badminton (PYED 210).
The one with the potential to raise the most questions might be snow skiing (PYED 259). While there will no doubt be a few flurries over the next spring semester, it's confusing to imagine Vols skiing the Ped Walkway to class. Also keep your head up for those registered for snowboarding (PYED 262). It would definitely make the class trip faster over the hill.
Social Media Strategy: Advertising and Public Relations (ADPR) 365
Find out how to finally make this TikTok go viral. In this course, students will gain "the practical knowledge and analytical skills needed to evaluate, understand, and implement social media campaigns." This course does not guarantee an increase in Instagram followers.
American Humor: English (ENGL) 441
With a focus on Mark Twain, ENGL 442 will study the development of American humor from the early 19th century to the 20th. If you ever have a hard day at school, at least you know that a guaranteed laugh awaits you every Monday, Wednesday and Friday.
A Journey Through the Solar System: Astronomy (ASTR 151)
This class just looks…stellar. Seriously, something about this is just out of this world.
In ASTR 151, you can learn about "Earth's closest astronomical neighbors – the seasons, solar and lunar eclipses, the movement of planets in the night sky", and more. This course is tailor-made for those who enjoy lying outside on the HSS Amphitheater at night and for an insight into stargazing for a "modern understanding of the origin and evolution of our solar system" .
Herpetology: Ecology and Evolutionary Biology (EEB) 473
At a glance, you could confuse this course with Herbology, which is the course for studying plants in Harry Potter at Hogwarts School of Witchcraft and Wizardry. However, herpetology is just a few letters away, and you won't be studying the thousand magic herbs and mushrooms of the wizarding world.
Gillyweed and Leaping Toadstools are not on the curriculum, but in EEB 473 you can learn about "the classification, evolution, ecology, biogeography, and anatomy of amphibians and reptiles."